The 5 Best Sugar Daddy Apps for iPhone & Android in 2021
Last update: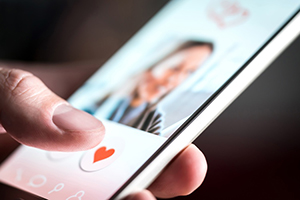 Sugar daddy apps are dating apps specially developed for generous men and attractive women to meet and establish mutually beneficial sugar daddy relationships.
Maybe you are busy and always on the go. That's how sugar daddy apps can help. Sugar daddy apps allow you stay connected in a more private way any time and any where, so you won't miss a single message.
Listed below are the largest and best sugar daddy apps in 2021. You can download them for free!
1. SugarDaddyMeet
Our Top Pick for Sugar Daddies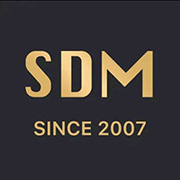 SugarDaddyMeet has both iPhone and Android apps. The Android app is full-functional just like the website while the iPhone app is totally different. Premium membership fees are also different. On the website, it costs $50/month. On the Android app, you pay $64.99 for one-month premium membership. On the iPhone app, it's $16.99/month. The best option is to sign up and buy premium membership with the iPhone app, and enjoy full access on the website or Android app. However, if you pay via the website or Android app, you can cancel and ask for a full refund within 3 days. This way, you can save money while still enjoy full benefits.
2. SeekingArrangement
Our Top Pick for Sugar Babies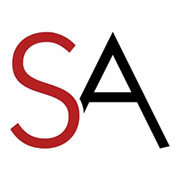 SeekingArrangement website works well on mobile but the Android app isn't so good. For example, the app doesn't show others' bio. To view their bio you must log in to Seeking through a web browser. However, premium membership fees are the same on the website and the app, which is $89.99/month for sugar daddies and sugar mommies, and $19.99/month for non-students sugar babies and sugar boys. We suggest you may use the website version to search and browse profiles, and use the mobile app to stay in touch.
3. Sugarby
100% Legit Sugar Daddy Dating Site & App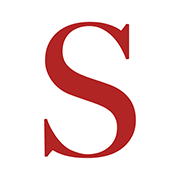 Sugarby serves wannabe sugar daddies and sugar babies from developed countries by offering them a discreet platfrom to meet like-minded people and fuel mutually beneficial sugar daddy relationships. At Sugarby, it is not allowed to ask for money directly or sell photos and videos. Sugar babies are supposed to meet sugar daddies in person and build real relationships with sugar daddies. Plus, Sugarby charges much less membership fees than Sugar Daddy Meet and Seeking Arrangement.
4. SugarBook
Popular Sugar Daddy App in Asia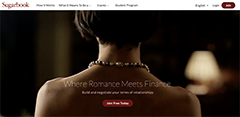 SugarBook caters to attractive women who want to meet wealthy benefactors. The company is located in Singapore and the site is more popular in Asia. There may not be so many members in your area if you live in the US, UK, or Australia. SugarBook website functions and Android app are similar to Seeking Arrangement. Premium membership is required to read and reply to messages, which costs $79.99 per month for sugar daddies. College students sugar babies who sign up using their university email address are given premium accounts for free.
5. Sudy
Well-Designed Sugar Daddy App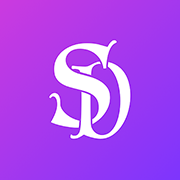 Sudy is a newbie in the sugar dating field. It started from 2015 and quickly became a popular sugar daddy app with 5 million users, with a 80/20 female/male ratio. The Android app works well with some popular functions like Tinder-style profile card, Instagram-style Story, video bio, and live video chat. Premium membership is required to view visitors, interests, private photos/video, and send messages. For one-month premium membership, sugar daddies and sugar mommies pay $69.99, while sugar babies pay $14.99.